ATENOR Hungary, international sustainable urban developer, has won two honors at this year's European Property Awards for two of its office developments in Budapest.
Part of the world-renowned International Property Awards, European Property Awards 2022 celebrates outstanding achievements in real estate, development, architecture, interior design and marketing in the commercial and residential sectors.
One of this year's 'Award Winners for Office Development' is ATENOR's BakerStreet development that features 42,000 sqm of grade A+ office space with retail units on the ground floor. Besides its outstanding design and sustainability features, the first phase of the development is also a commercial success with the entire building being preleased two years before delivery.
With its exciting façade, internal gardens, atriums and welcoming ambience, ATENOR's standalone 15,500 sqm office development in Buda, RoseVille, also took home the honour of 'Award Winner for Office Development'. The office building will be the latest addition to the North-Buda office submarket, which enjoys the lowest vacancy in Budapest.
Zoltán Borbély, Country Director of ATENOR Hungary, said: "The prizes won at the European Property Awards 2022 reaffirms our position as a real estate developer that focuses on improving the urban landscape for local communities while embracing innovation, sustainability and technology within our developments. The recognitions are reminders of great teamwork, diversity, architectural and technical excellence."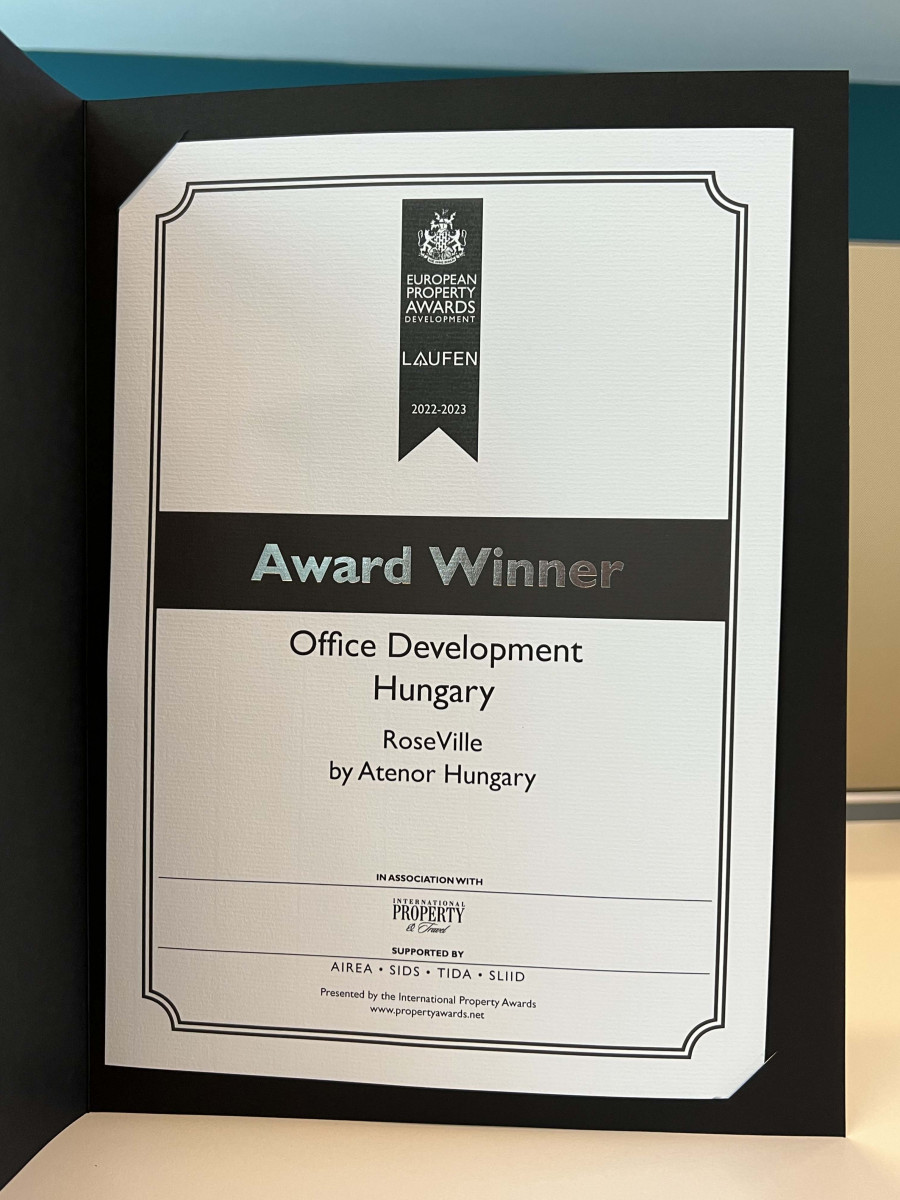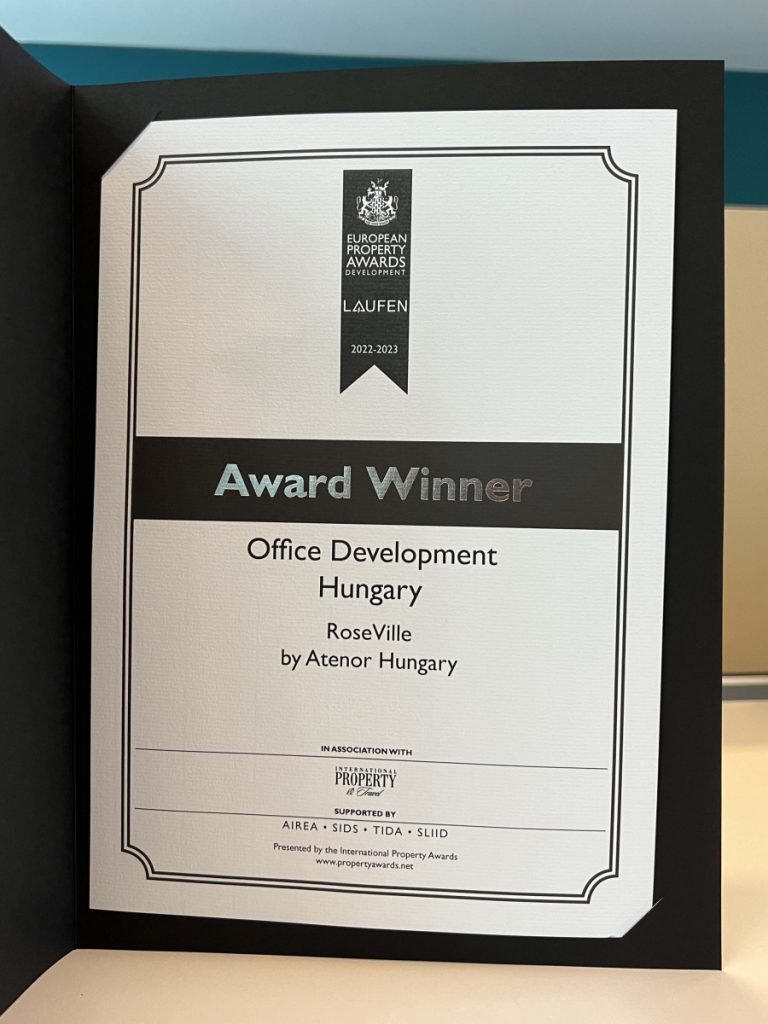 Both projects were designed by Hungarian architect studio, Artonic, by lead architect Géza Szőkedencsi and his team.
The European Property Awards are judged by a highly experienced team of professionals from a variety of backgrounds and expertise. The panel considers key factors including architecture, design, quality, service, innovation, originality, and commitment to sustainability when selecting winners.
ATENOR is an international sustainable urban real estate developer with European expertise listed on the Euronext Brussels market. The company has a growing portfolio of mixed, sustainable and large-scale real estate projects in 10 European countries.