Atenor Share
Acquisition
of own shares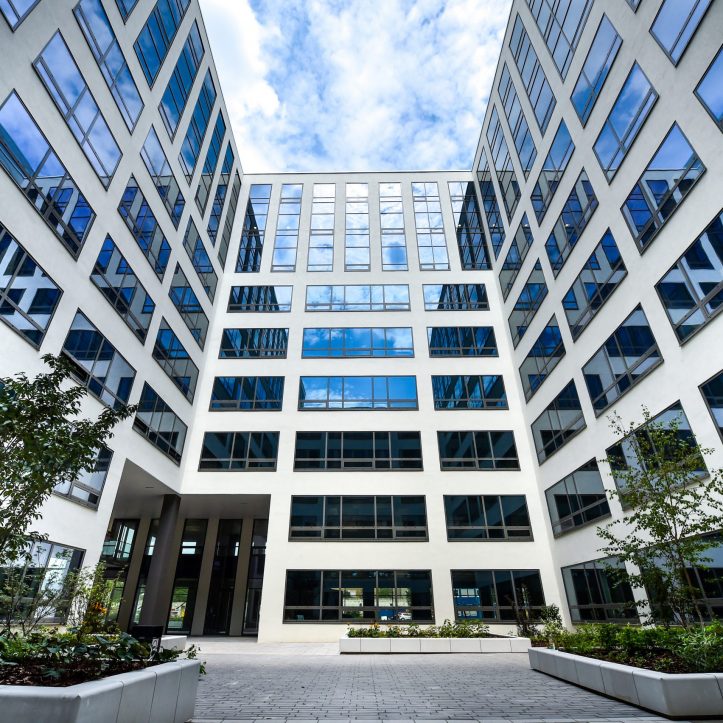 Arena Business Campus, Budapest
Information published in accordance with the circular FSMA_2011_07 (11 October 2011).
Decision of the General Meeting of April 24, 2020 relating to the acquisition and disposal of own shares.
The General Meeting of April 24, 2020 renewed the authorization given to the Board of Directors to acquire, in accordance with the Companies and Associations Code, the company's own shares, at a price that cannot be lower than €1.00 per share and cannot be higher than the average closing price of the last ten broking days prior to the transaction, marked up by 10%. The Company cannot at any time hold more than 20 (twenty) per cent of the total shares issued. Wherever necessary, this authorisation is extended to the acquisitions and pledges of the company's own shares by its subsidiaries.
The authorization is valid for a period of five years dating from the publication in the annex to the Belgian Official Gazette of the decision of the Extraordinary General Meeting of 24 April 2020.