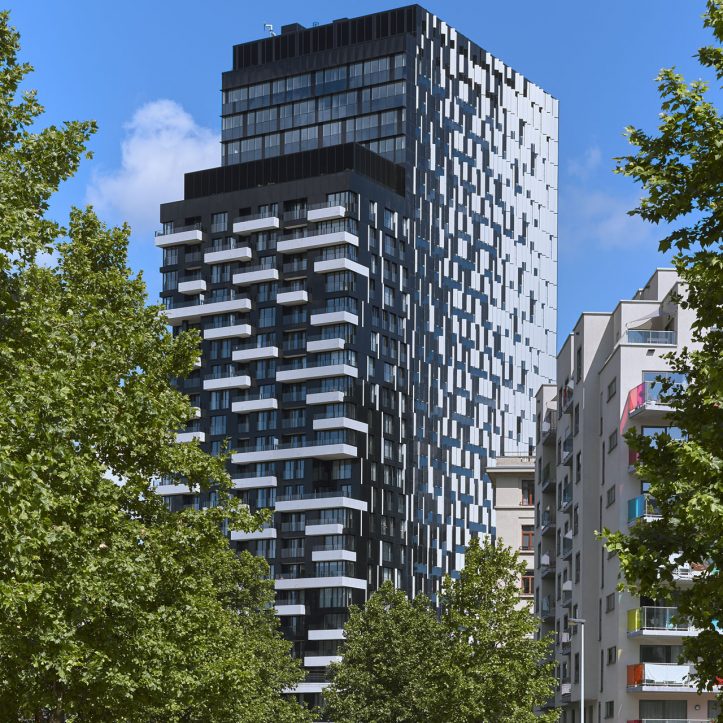 The gross dividend per share proposed to the General Assembly of 22 April 2022 amounts to 2.54 euro. That is a net dividend after withholding (30%) of 1.778 euro per share. This dividend is materialized by coupon number 17.
The financial service of ATENOR is ensured by Euroclear Belgium (1 Boulevard du Roi Albert II, 1210 Saint-Josse-ten-Noode).
The dividend will be paid as of 28 April 2022.
Registered shareholders are paid by bank transfer as of 28 April 2022.
Practicalities concerning dividend payments:
– Ex date: 26 April 2022
– Record date: 27 April 2022
– Payment date: 28 April 2022
Net profit/loss and gross dividend per share
| Data per share (in €) | 2014 | 2015 | 2016 | 2017 | 2018 | 2019 | 2020 | 2021 |
| --- | --- | --- | --- | --- | --- | --- | --- | --- |
| Capital and reserves | 20.69 | 22.52 | 24.75 | 26.57 | 30.24 | 33.22 | 37.11 | 42.77 |
| Current cashflow | 3.25 | 4.09 | 3.50 | 4.53 | 5.86 | 6.84 | 4.30 | 5.47 |
| Consolidated net profit (group share) | 2.85* | 3.59* | 3.73 | 4.07 | 6.25 | 6.71 | 3.43 | 5.41 |
| Gross dividend | 2.00 | 2.00 | 2.04 | 2.08 | 2.20 | 2.31 | 2.42 | 2.54** |
| Ordinary net dividend | 1.50 | 1.46 | 1.428 | 1.456 | 1.54 | 1.617 | 1.694 | 1.778** |
| Number of shares | 5,457,264 | 5,631,076 | 5,631,076 | 5,631,076 | 5,631,076 | 5,631,076 | 7,038,845 | 7,038,845 |
(*) Weighted average as a function of increases of capital (optional dividend)
(**) Subject to the approval of the General Meeting of 22.04.2022