La Sucrerie
ATENOR is giving a new lease of life to an old industrial site on the banks of the Canal in Ath. Convinced of the potential of the district and the winning assets of the City of Ath, we developed far more than a real estate project: an entire neighbourhood is coming back to life with La Sucrerie: 183 apartments, a nursery, retail outlets, gardens and green spaces, but also a cycling/pedestrian plot to serve as a bridge between the neighbourhood and the city centre.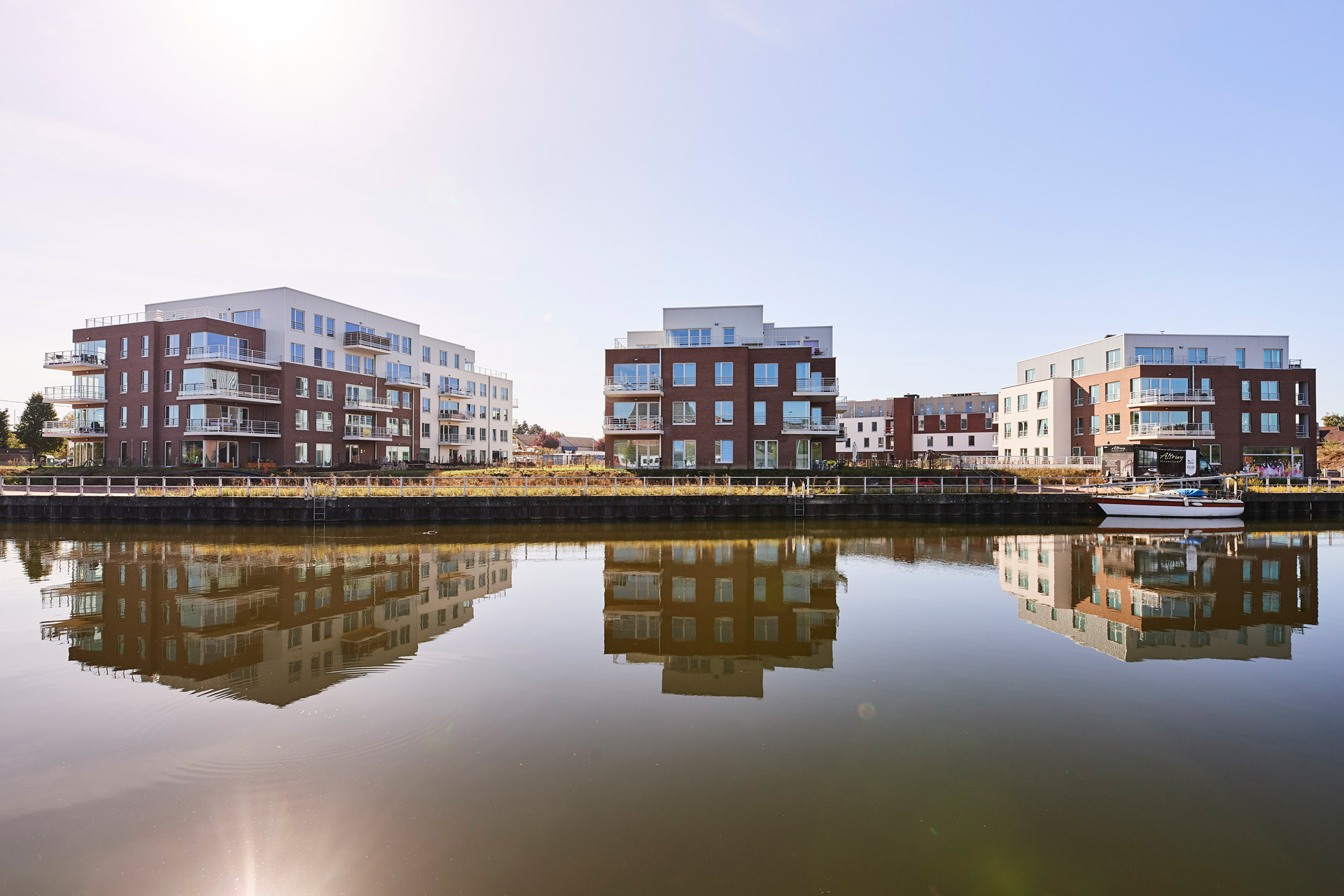 Date
End of works : Q4 2020
Units
19.550 m² residential - 450 m² retail - 530 m² nursery
Architect
DDS & Partners et Holoffe & Vermeersch
Project owner
ATENOR S.A.