Am Wehrhahn
In the heart of Düsseldorf, this new mixed project provides for the renovation of a supermarket and the construction of 33 residential units and parking places. The project is situated in one of the most important arteries of the city centre, Am Wehrhahn 43, right next to the metro and a few steps away from the famous shopping street Königsallee.

It should total 2,900 m² of residential units and 1,350 m² of retail floor area. AM WEHRHAHN also aims to improve the ecological value of the site by placing, among other things, extensive and intensive green roofs.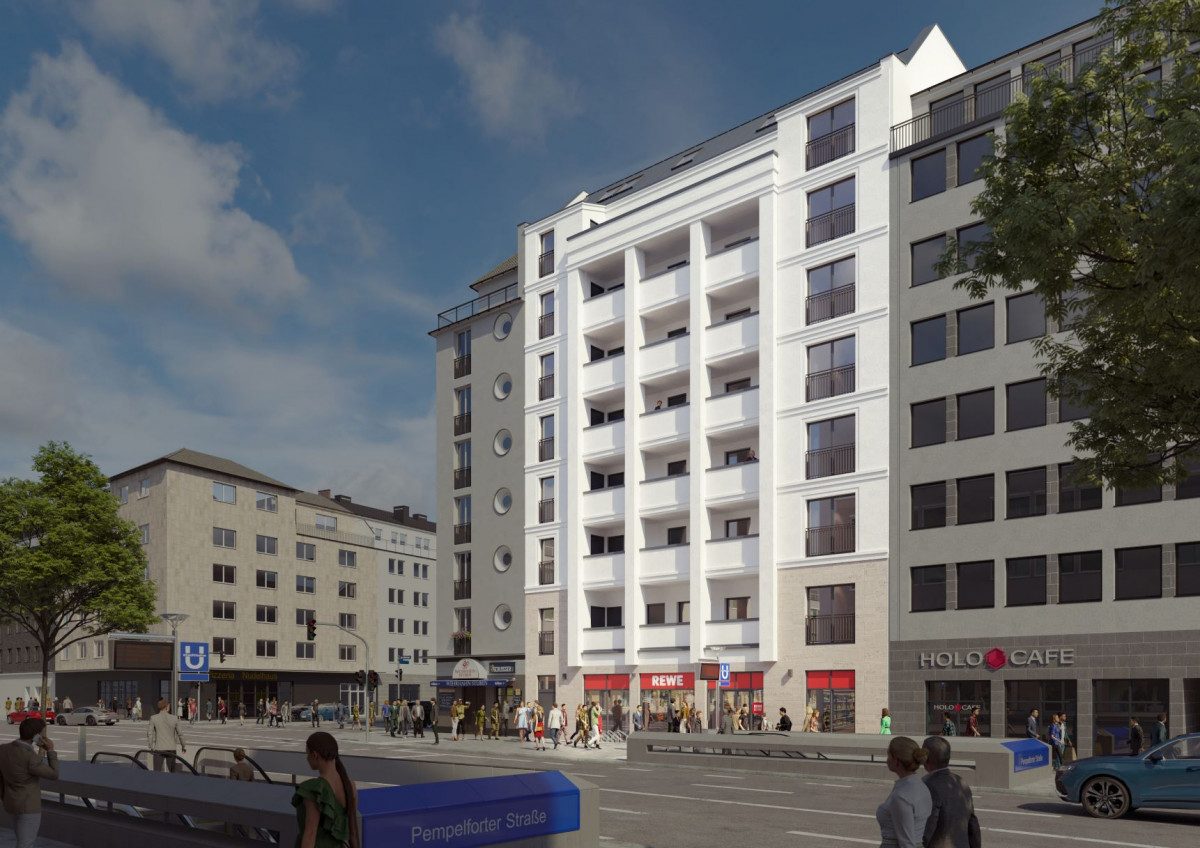 Date
Start of works: Q2 2020
Units
2,900 m² residential - 1,350 m² retail
Architect
Mielke + Scharff Architekten
Project owner
Wehrhahn Estate SA (100% ATENOR SA)
A building permit has been obtained for the project and a preliminary agreement has been reached with REWE to let the supermarket for another 15 years. It should total 2,900 m² of residential space and 1,350 m2 retail outlets. The works are slated to start in the 1st quarter of 2020.