Dacia One
Unique office space combining heritage and modernity. In the historical heart of Bucharest, ATENOR embarked on the challenge of renovating a listed villa, formerly occupied by the German representation, and a theatre with a protected historical facade, and to add a new Class A building. Challenge met! DACIA ONE is one of ATENOR flagship projects in terms of renovation and technological innovation.
Dacia One is ideally situated at the intersection of two main arteries, Dacia Boulevard and Calea Victoriei. This ever so prized commercial avenue links in particular the seat of the Romanian government to parliament. The exceptional location of the site is an undeniable major winning asset in a very active rental market.

28 december 2021 : Final sale to Paval Holding, owner of the Romanian DIY company Dedeman.

Sustainability and wellbeing : the project aims at obtaining BREEAM 'Excellent' and WELL Gold certifications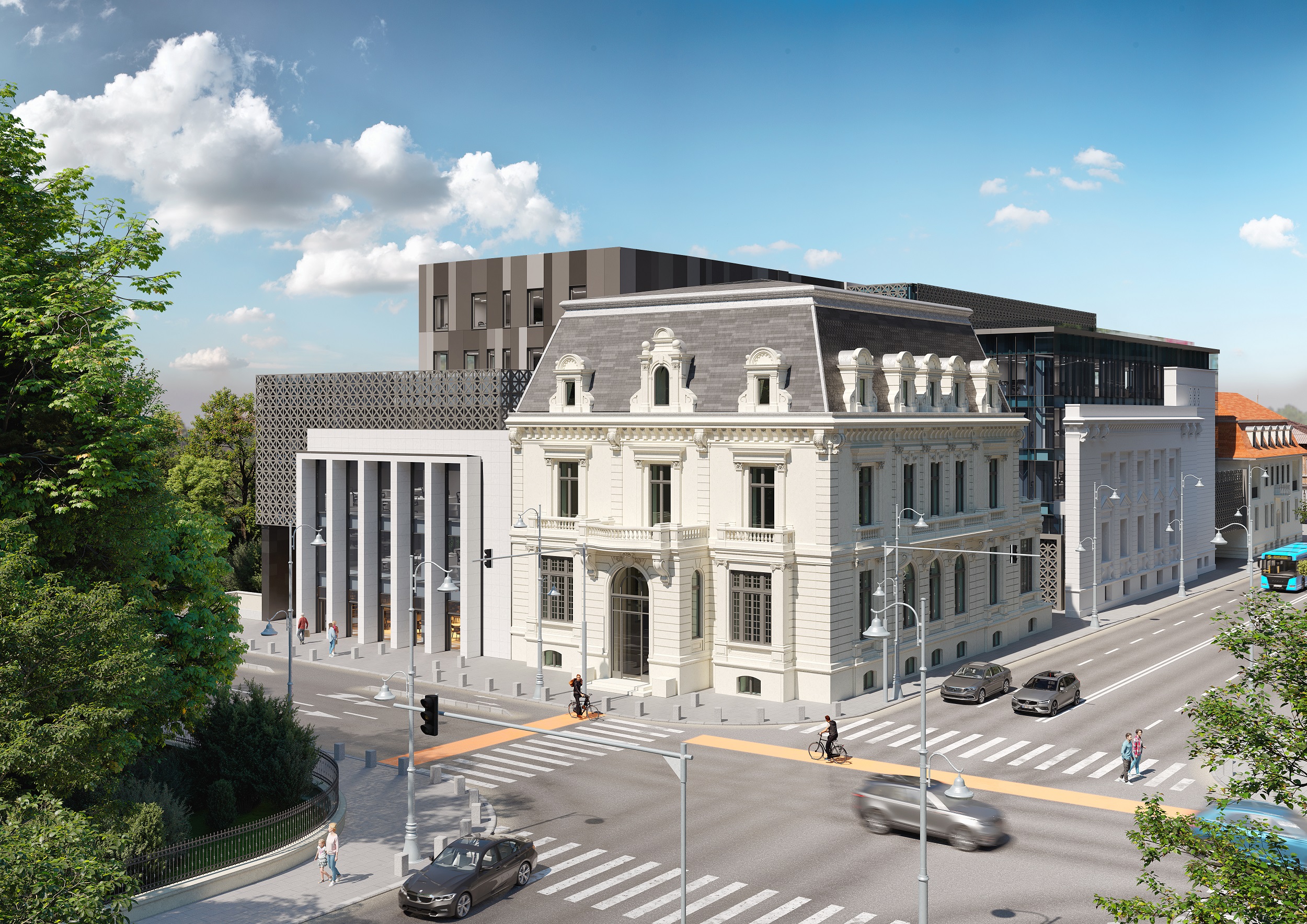 Date
Beginning of the works : Q3 2019
Units
15,950 m² offices - 350 m² retail
Project owner
174 Victorei Business Development SRL (100 % ATENOR SA)
The historical monument dating from 1880, for which a renovation permit has been obtained, offers a gross area of approximately 1,800 m². The 3 facades property, which will be restored in its original style while retaining its grand internal staircase, was rented (in a future state of completion) to Noerr ROMANIA, the local representation of the German legal and tax advisors.
The new building will provide approximately 16,000 m² of state-of-the-art Class A office space. The building will also incorporate the historic facade of a building next to the classified villa.  This new construction was leased (in a future state of completion) under a ten-year lease to ING Tech, the software development hub of ING.
The PUZ (zonal regulation) for this new component of the project was obtained in May 2019 and authorizations are in progress.