Move'Hub
A new urban impetus for the South Station neighbourhood.
Developed by IMMOANGE (a partnership between ATENOR, AGP and BPI Real Estate Belgium), the MOVE'HUB project now offers a complex that fits sustainably and qualitatively into its urban context. MOVE'HUB offers a stimulating workplace, quality affordable housing and services related to the activity of the neighbourhood within a polished architectural complex. The emphasis is on flexibility and modularity of spaces with high environmental and social value.
Urban by the mix of functions it houses, MOVE'HUB fits harmoniously into this changing district. Rooted in the city, it hosts an active base of almost 3,000 m² brought to life by services, facilities and shops. In the form of a horizontal campus of 40,000 m², the office building harmonizes with the templates of the neighbouring buildings with a subtle accent facing the international entrance to the station to affirm its metropolitan character. Organised around a central atrium, the large office floors offer varied and bright workspaces, promoting a fluid organisation adapted to the 'New Ways of Working'. Finally, linked to the existing residential constructions, two buildings offering 9,200 m² of housing complete the complex which is organised around a large collective garden whose qualities will make it a real island of freshness in the urban centre.
The application for a mixed permit (urban planning and environment) was submitted on 10 May 2022.

Sustainability and wellbeing : MOVE'HUB meets the latest environmental standards and aligns with the criteria of the future European Taxonomy. The office development is also aiming for BREEAM "Excellent" and Well Core and Shell "Gold" certifications, as well as a Zero Carbon footprint. In addition, the residential part targets a "Nearly Zero Energy Building" level of energy consumption.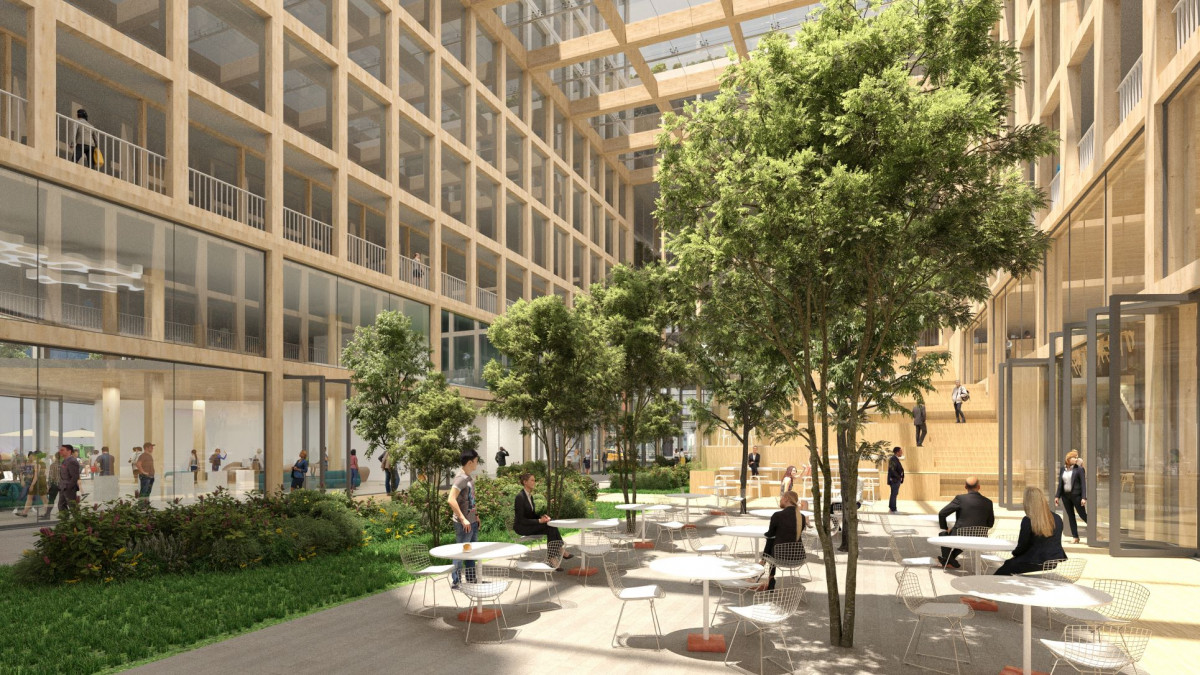 Date
The mixed permit is was introduced on 10 May 2022
Units
40.000 m² offices - 9,200 m² residential - 3,000 m² retail and equipments
Architect
B-Architecten & Jasper-Eyers
Project owner
Victor Estates S.A., Immoange S.A., Victor Bara S.A. & Victor Spaak S.A.