NÖR Brussels
In April 2019, ATENOR, AG Real Estate and AXA IM - Real Assets, acting on behalf of one of its clients, have signed a partnership agreement for a major development on what is currently known as the CCN site, adjacent to Brussels' Gare du Nord station. On 14 October 2021, as initially specified in the agreements signed during the acquisition of the site currently known as CCN, ATENOR and AG Real Estate acquired the shares held until then by AXA IM-Real Assets and now jointly become owners of the entire CCN Development capital holding ownership.
Blessed with exceptional access to public transport (Metro and bus station are an integral part of the building, plus direct access to the Gare du Nord railway station), the project lies at the heart of a district that has recently embarked on a deep transformation. The neighborhood of the big urban railway stations, by combining density, mixity and public spaces of quality, will constitute the pillars of the development of the cities of the future. This project should be a perfect representation.
Works on the project started in 2021.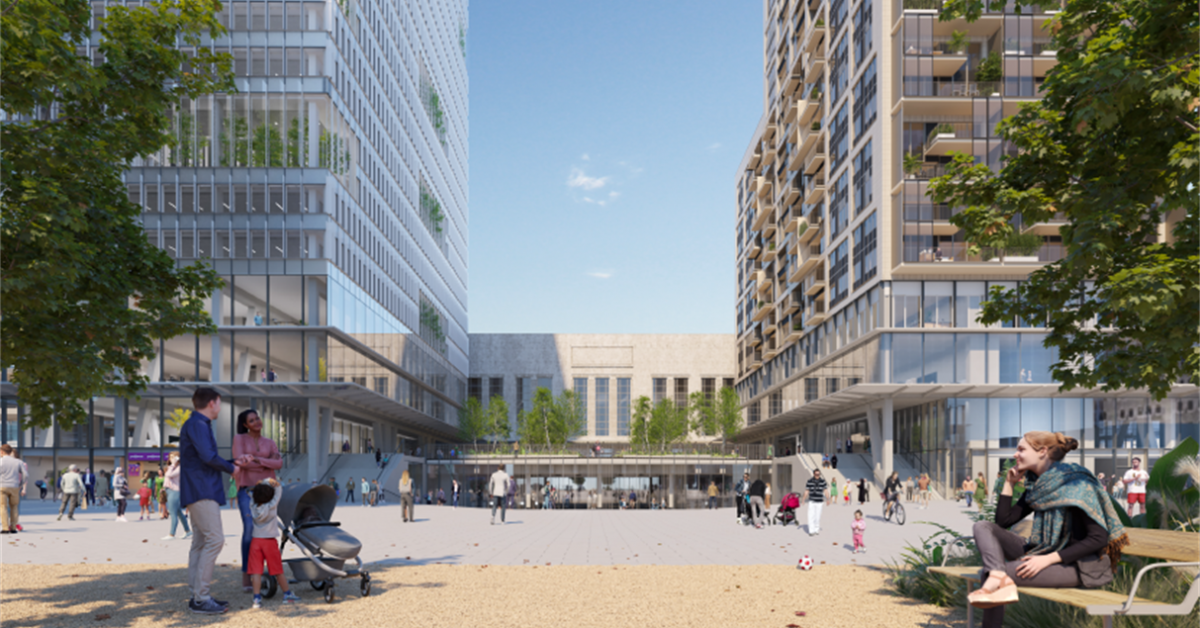 Date
Beginning of the works : 2021
Units
90,000 m² offices - 10.000 m² retail - 30,000 m² residential
Architect
Architectes Assoc+, TVK, Multiple
Project owner
ATENOR S.A., AG Real Estate