NOR.Bruxsels
Atenor and AG Real Estate have acquired all the buildings of the CCN (Centre de Communication Nord) adjacent to the Gare du Nord (North Station) in Brussels.
Thanks to its location, the site has excellent connections to the public transport hub with an integrated bus station and direct access to the Gare du Nord and the underground.
The existing buildings are currently being demolished. As soon as the necessary permits are obtained, Atenor and its partner plan to build NOR.Bruxsels. NOR is the acronym for 'Networked Offices and Residential'. This name is the very image of dynamism and innovation embodied in this mixed-use project, which brings together offices, residential units, shops and quality public spaces as well as the mobility hub adjacent to the station.
NOR.Bruxsels is the centrepiece of the northern area's urban renewal while also aspiring to transform it into a lively, free-flowing passage point offering pleasant living and working spaces.
The planning application was submitted in May 2022, with the permit expected in mid-2024

Sustainability and well-being: NOR.Bruxsels will be EU Taxonomy aligned and aims at obtaining the BREEAM Outstanding and WELL Gold certifications.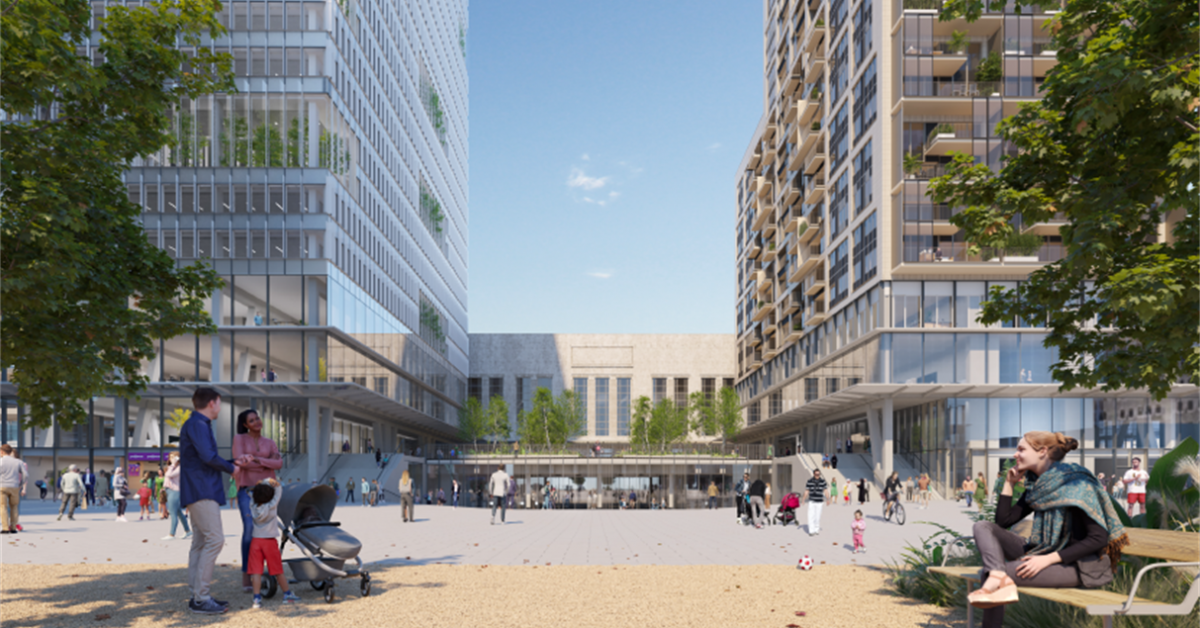 Date
Beginning of the works : 2021
Units
92,500 m² offices - 17.000 m² mobility hub, retail and equipment - 48,000 m² residential - 1,419 spaces for bicycles
Architect
Architectes Assoc+, TVK, Multiple
Project owner
ATENOR S.A., AG Real Estate