Verheeskade II
Verheeskade II is adjacent to Verheeskade I and will propose 1,800 additional residential units and retail spaces.
This expansion of the project on the Verheeskade includes the demolition of the obsolete warehouse buildings and offers additional development potential of about 115,000 m² above ground
The Municipality of The Hague is pleased to develop the entire program along the Verheeskade in accordance with the structural vision of the Municipality for the Central Innovation District.

Sustainability and well-being : VERHEESKADE II will be aligned to the EU Taxonomy criteria.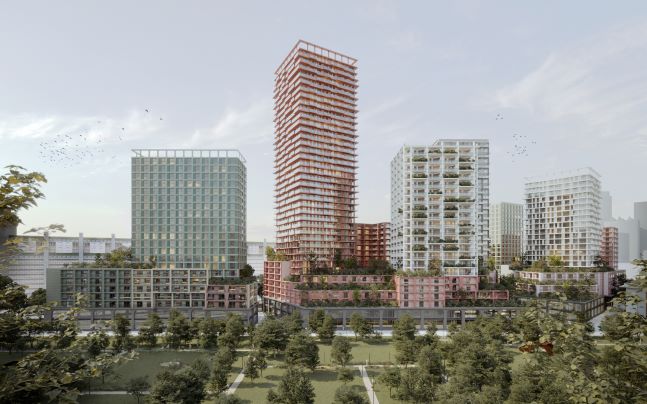 Date
Beg. of the works : Q4 2024 - End (est.) Q4 2027
Units
125,000 m² residential - 10,000 m² retail
Architect
Vakwerk Architecten (Master Plan)
Project owner
Laakhaven Verheeskade II B.V (50% Atenor.)