Verheeskade II
ATENOR, together with Ten Brinke Vastgoedontwikkeling and Myb, has set up the project company Laakhaven Verheeskade II B.V in which ATENOR holds 50%. This company has taken over the property and development rights from several adjacent owners of the project "The Stage".
This expansion of the project on the Verheeskade includes the demolition of the obsolete buildings and offers additional development potential of about 115,000 m² above ground, including a mainly residential area and a lively plinth with mixed functions.
The Municipality of The Hague is pleased that it is finally possible to develop the entire program along the Verheeskade in accordance with the structural vision of the Municipality of The Hague for the Central Innovation District.

Sustainability and well-being : VERHEESKADE II aims at obtaining the BREEAM and WELL certifications.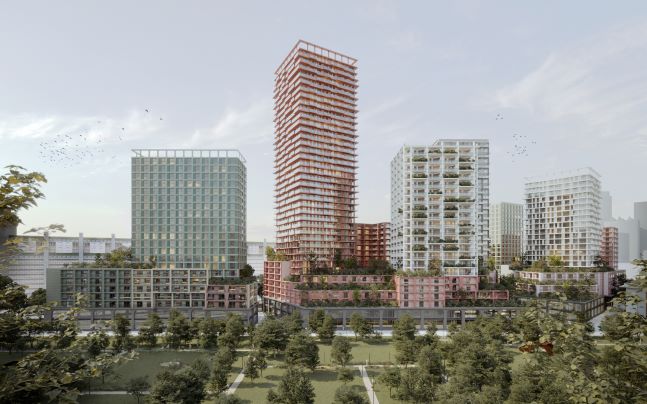 Date
Beg. of the works : Q1 2023
Units
115,000 m² (residential and mixed functions)
Architect
Vakwerk Architecten (Master Plan)
Project owner
Laakhaven Verheeskade II B.V (50% ATENOR S.A.)