Realex
One of the most exciting and most innovative projects to hit the office market in Brussels in future years is the REALEX. It is located on the Rue de la Loi, in the heart of the European district, close to the Berlaymont, the headquarters of the European Commission.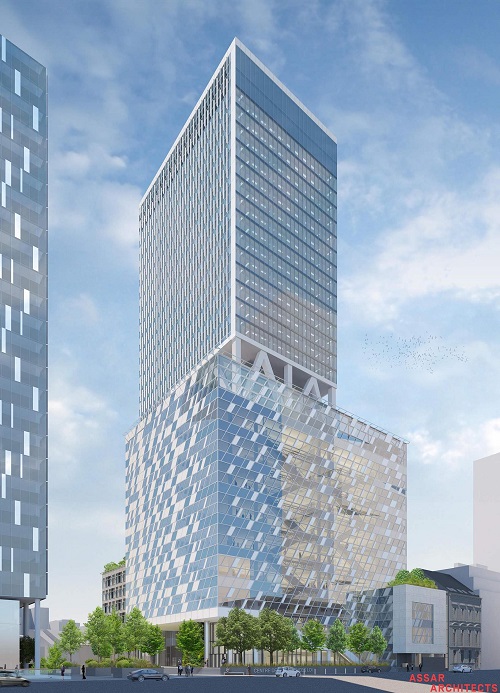 Date
Début des travaux : 2020-2021
Units
58,400 m² offices, conference center and retail
Architect
Assar Architectes
Project owner
Freelex SPRL, Leaselex SPRL andt Immo Silex (90% ATENOR and 10% Kingslex)
As part of the new strategic plan for the Rue de la Loi, this site of a little more than half a hectare will consist of a mixed development of 56,000 m², comprising an office tower with conference facilities, boutiques, a parking and a vast public area. Under the aegis of Christian de Portzamparc, a French urban planner responsible for the strategic plan, the renowned Belgian architectural firm ASSAr designed a "new facade" which contrasts completely with the monotonous character of the streeet.
In accordance with the strategic plan, the alignment of the buildings, variable volumes, mixed functions and a pedestrian zone will transform the area into a preferred site for its occupants. The REALEX will position itself as a new reference in terms of space and energy efficiency, in accordance with the European Commission's latest sustainability objectives. This passive building is expected to obtain BREEAM "Excellent" certification.
Communication
Press releases