Beaulieu
ATENOR develops a major renovation project of two of the BEAULIEU buildings in Auderghem. Another example of ATENOR commitment to ESG policy

Formerly occupied by the European Commission, these two buildings occupy an area of 24,500 m² and are notoriously obsolete. ATENOR intends to make them an exemplary redevelopment in terms of sustainability, circularity and efficiency.
ATENOR and AG Real Estate - owner of the 3rd building - have determined the best economic and environmental alternative with a view to their redevelopment, which will also want to be respectful of the postmodernist style architecture of which they are a witness registered in the inventory of architectural heritage..


With the objective of a building without fossil energy consumption, the BEAULIEU project will achieve "Nearly Zero Energy" performance and will comply with the strictest EPB regulation criteria, thus limiting its long-term carbon footprint as much as possible. 5,000 m² green spaces, green roof, solar panels and technical facilities (the installation of open geothermal systems, heat pumps, etc.) free of any fossil energy consumption on-site will guarantee the comfort of the occupants, and ensure that falling in line with the European taxonomy and the long-term decarbonisation goals established by the European Commission for the 2030-2050 period will be respected. With a project completion date set for 2025, this building will allow us to offer occupants energy performances easily in advance in terms of European environmental requirements

The building permit has been obtained on 11 October 2022.

Sustainability and well-being: the BEAULIEU project aims at BREAAM 'Excellent' and WELL Gold certifications.




Une demande de permis d'urbanisme et d'environnement portant sur cet ensemble a été déposée conjointement dans ce sens par ATENOR et AG Real Estate en décembre 2020. Les amendements à la demande de permis initiale ont été déposés auprès de l'administration suite à la clôture de l'étude d'incidence en octobre 2021.

Avec pour objectif un immeuble sans consommation d'énergie fossile, le projet BEAULIEU atteindra la performance « Nearly Zero Energy » et respectera les critères de la réglementation PEB les plus stricts, limitant ainsi au maximum son bilan carbone à long terme. Le projet prévoit entre autres la mise en œuvre d'une installation de géothermie et l'installation de panneaux photovoltaïques, ainsi que le développement d'un espace vert de 5.000 m² et l'intégration de toitures vertes.

Le projet BEAULIEU sera certifié BREEAM « Excellent » et vise la certification WELL « Gold ».


Durabilité : le projet BEAULIEU vise la certification BREEAM Excellent.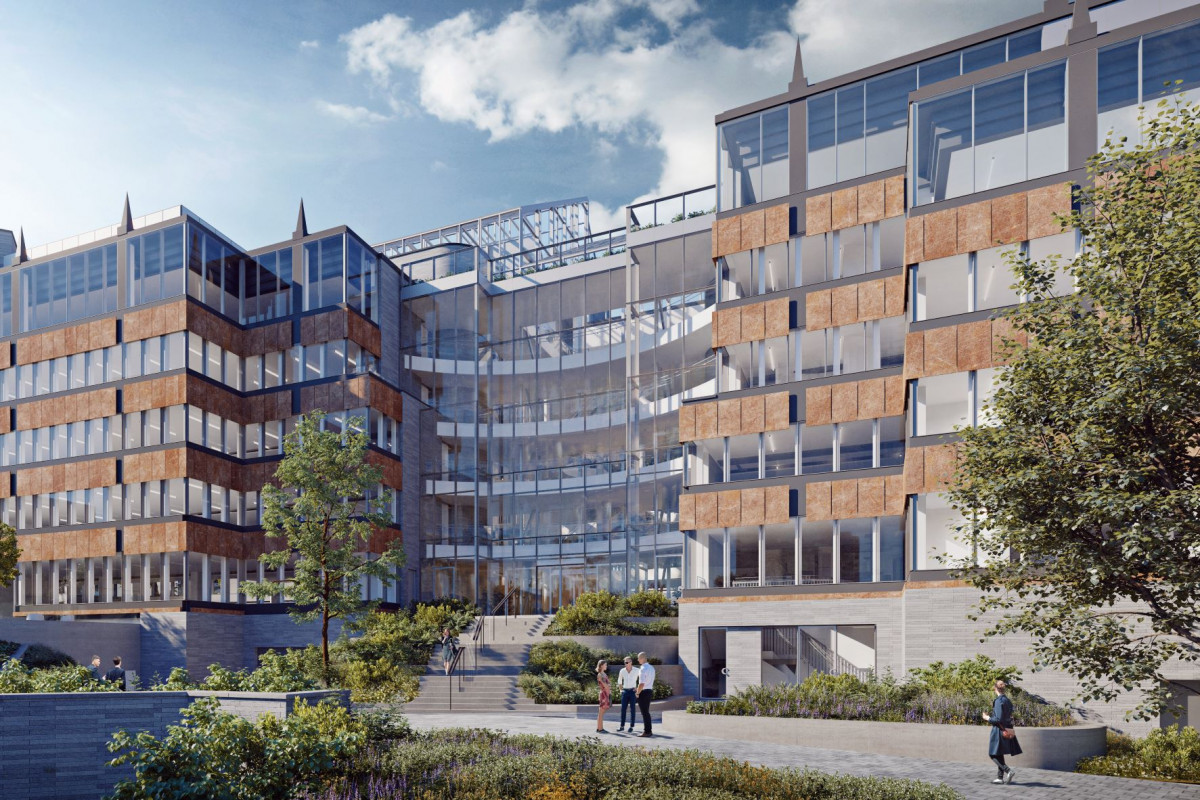 Architect
Atelier d'Architecture de Genval
Project owner
ATENOR S.A.